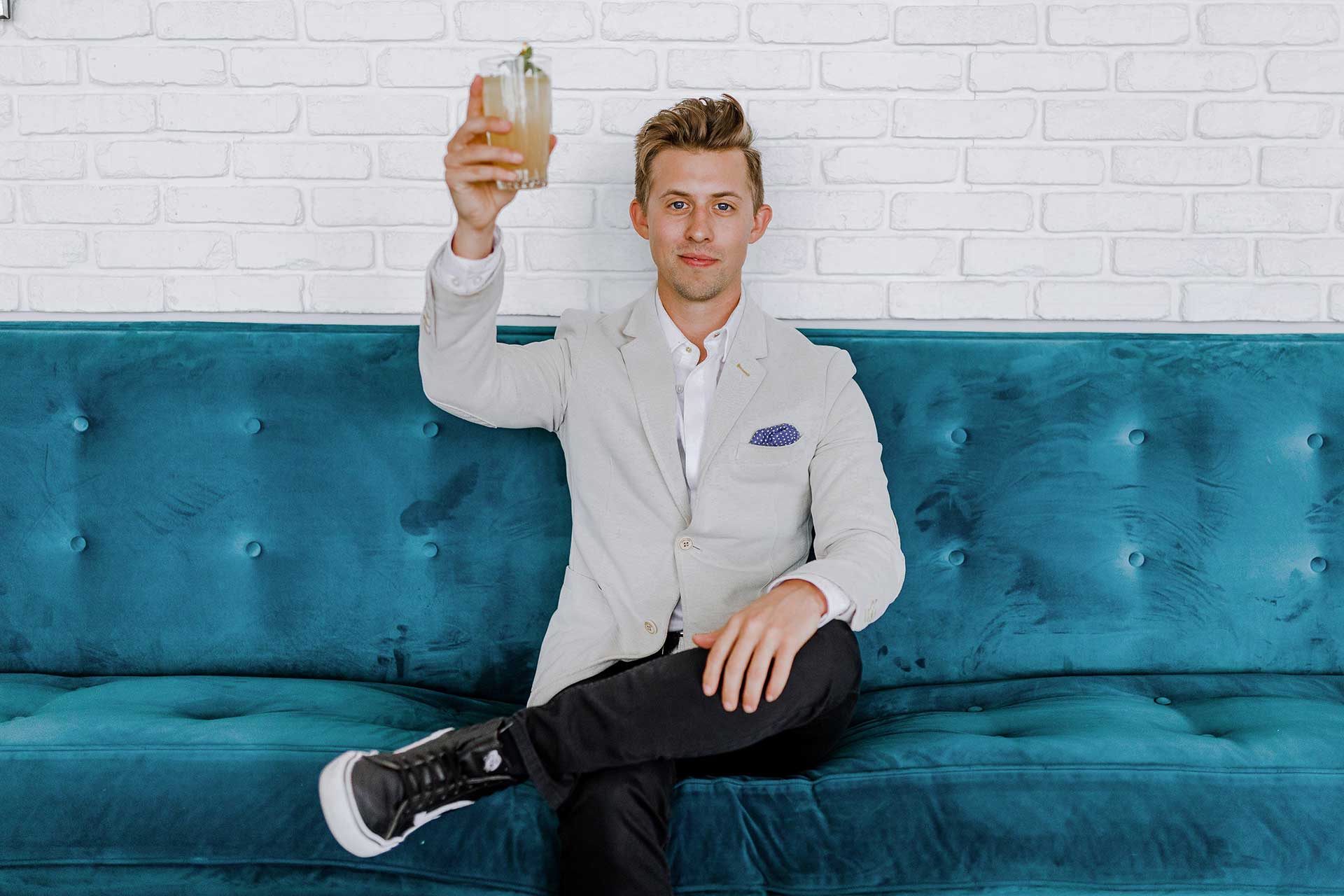 Cheers! Here's to your accepted offer. Now, keep that glass raised. We're not through this yet, but we will be soon.
Oh, the dreaded home inspection!
So you have agreed on price and basic terms and signed the contract. YES! And he watched the tv shows, you know how this works… Sold! You have a new house! Right?
Haha not quite.
Once you sign a contract, the games begin! And the toughest of the games that you will face is the home inspection prior to closing.
First, you need to choose a fantastic home inspector. And what we mean by fantastic is someone who has a lot of experience and can honestly advise you on what is truly a problem with the house and what is just good information to know. You can find someone like this by asking your agent and then researching this person online. We live in an amazing time! We live in the time of online reviews. How lucky are we? I recently read that 97% of consumers read customer reviews and ratings before buying any product. 97%?!! That is an astounding percentage of the population. There's probably not anything else we could possibly find, other than breathing oxygen, that would have as high a use. Wow! So read what consumers have to say and then maybe speak to the home inspectors on the phone and decide who you'd like to hire. This is your responsibility, so take it seriously. Don't put the burden on your agent's shoulders, as these are human beings doing work that you may or may not be happy with and just because they've done a good job for the agent in the past does not mean they will do a good job in the future. Do your due diligence!
When your home inspection is conducted, do not follow the home inspector around the house. Attend the home inspection, if you wish. It is certainly not mandatory but you might want to be in attendance to be able to see the house again and talk to the home inspector if there something in more detail you'd like to understand. Consider measuring rooms, imagining furniture placement and of course stay available if the inspector has something they'd like to discuss or show you. You can also invite a family member or friend to come see the house during the inspection as well. It's an exciting time! And you don't get to see the house much before you actually buy it so this is a great day to enjoy the decision and plan for the future.
Lastly, understand that your home inspection report is really a fantastic maintenance manual. There will be a summary page, and this is the page you want to concentrate on and pull your repair requests from. The summary page is a collection of the most important findings from the inspection. Your agent will discuss the repairs with you and then present your requests to the agent. As the Buyer, you have a wonderful opportunity to ask the Seller to correct or remedy some issues or to simply give you a credit for the value of those repairs.
In most markets, a home inspection is just an opportunity for the Buyer to gain confidence about the condition of the home before settlement. Over the years, it's become an opportunity to negotiate with the Seller (e.g., complete repairs or a credit), and often a Seller will agree to a few repairs in order to reassure the Buyer. As a buyer, it's critical that you conduct a home inspection with two thoughts in mind… This report is going to be a fantastic maintenance manual for you as a new homeowner of this house! I'm looking forward to seeing the results of this inspection because I'm just looking to see if there's any structural damage or material defects, which enable me to cancel this contract. Viola!!
This is how to proceed and succeed with a home inspection. It's really that simple! It's often made far more complicated. Choose a great inspector. Do your research to make a solid decision upfront! Don't hover over or distract the inspector. Keep the right mindset! It's a report of the overall condition of the house so that you, the Buyer, can feel confident about the house you are buying.
Check out our podcast! Link through here and subscribe: http://agent06.libsyn.com