Corporate Concierge
Agent06 to the rescue! It's a new day in real estate for Human Resources.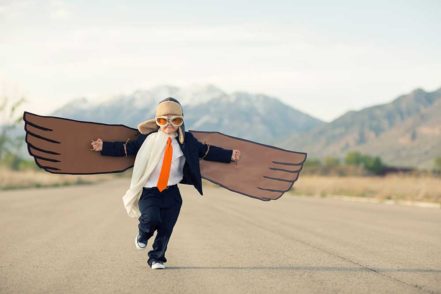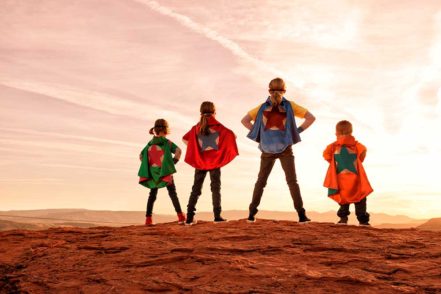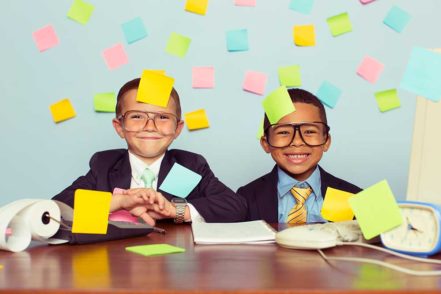 Human capital is the greatest asset of the greatest organizations. Quality care of quality people creates a quality company. Human Resource Departments are organized to serve the needs of those people. This includes assisting them with life changing events such as loss of loved one, birth of a child or facing a major illness or injury.
Dealing with real estate and the uprooting of your family is a commonly overlooked and greatly underestimated life event. The stress of the real estate transaction is as significant as any. The uncertainty of the process and various negotiation points once under contract are the cause of anxiety and significant distraction for any employee going through the process of buying, selling or relocating. A person's home is often the single largest financial transaction for most families, which further exacerbating the stress and complexities of the moving experience.
Corporations offer insurance, medical solutions, various paid time off, yet there is little focus on selecting and ensuring high quality resources to support employees with their single greatest asset – their home.
Agent06 is your your personal real estate concierge. We assist your employees with all of their real estate needs using our proprietary systems to eliminate this stress from their lives. Our approach creates a happier more appropriately supported employee, which results in a far more satisfied, productive and ultimately loyal employee.
At Agent06 we have created an assembly-line approach with a 50+ step workflow where each phase of the transaction is managed by a specialist or a department of our company. As your company's real estate concierge, we relieve the burden of real estate related concerns and inquiries by providing a white-glove consultative team to advocate for and educate your employees as well as handle the buy, sell and/or relocation experience. We advise with great integrity. We mitigate the risk for your employees and protect their financial interests. We handle your colleagues with the care and attention your Human Resource team would provide. We are an extension of your brand and cultural values as an organization. Your family becomes our family.
We assign a liaison from our company to yours who your staff can contact at any time. Your Agent06 concierge will answer questions regarding market conditions, property values, the buying process and pros and cons of listing or selling your home based on market conditions in their immediate area.
As your advocate, we aim to serve at a higher level. Our goal is to provide care that's never before been displayed in the real estate industry. We are the VIP concierge your organization has hoped for but never been able to find. It hasn't existed before Agent06. We exist to elevate the dignity of care provided to all people facing the challenge of buying, selling or relocating – no matter age or stage of life. Our exemplary service is executed in a superior fashion for an entry-level employee as it is for an executive.
Long gone are the days of hiring a relocation company to manage the sale of the house by way of an archaic system and half-interested agent. Agent06 is here. With the finest trained agents leveraging our proprietary systems and our concierge team at-the-ready for your employees' inquiries…there has simply never been a firm like Agent06. We don't just stand in the gap. We eliminate it.
Menu of Services
Package 1
Agent06 will serve as the Buyer's Agent, Seller's Agent or Disclosed Dual Agent for any of our Corporate Partner's employees moving into or out of the South Jersey / Philadelphia market. This includes overseeing the transaction and ensuring a smooth and successful outcome.
Package 2
Agent06 will serve as the Advocate for our Corporate Partner's employee ensuring they have proper local representation in the market to or from which they are moving. This includes helping to oversee the transaction and guiding the employee through the residential sale or lease process.
Package 3
Agent06 will serve as the Advocate for the Corporate Partner's employee as outlined in Package 2 and will also help facilitate any details as needed by the employee such as finding movers or other customized services to fit that particular employees needs. Our Corporate Partner will be responsible for the cost of the move and any other related expenses negotiated with the employee such as travel expenses.
Our Support Services are smaller requests from our Corporate Partner that are unaffiliated with the packages previously described. They involve preparing estimated closing costs for either the purchase or sale of homes across the country and providing this cost information to HR. Other requests that would fall under this category are home valuations and cost of living assessments.
We customize our list of Support Services for each client, as the needs for each organization vary. While the key examples described above are good reference points to better understand the types of singular services we can provide as an extension of the Human Resources team and in service of employees at all levels within a company.
*Per side is in reference to whether the employee is buying or selling. If Agent06 is involved on both sides, the fee would be applied twice. This only applies to situations where we are not directly representing the client locally (NJ or PA) for the sale or purchase of their home. If we are directly involved in the sale or purchase transaction, this would fall under Package 1 for that side of the transaction.
Example: John & Jane Doe are moving from California to New Jersey. Agent06 is helping them purchase their home in New Jersey and assisting them as an advocate for the California sale. In this scenario, the NJ purchase would fall under Package 1 and the CA sale would fall under either Package 2 or 3 depending on the scope of work.
We realize that each employee's needs are unique and our Corporate Partner is unable to predict the quantity or scale of service required. Our Employee Advocacy package provides a flat monthly fee for our services which includes all transactions covered under the Local/Global Mobility packages, all Support Services as well as the following:
Buyer Consultation
Seller Consultation
Educational Videos
Lunch & Learns
Webinars
General Consultation
"Holman Enterprises partnered with Agent06 as our real estate concierge. Agent06 has supported many Holman families with their relocation and real estate needs. Agent06 has been able to address all of our unique requests and has provided a family-like level of care and guidance to our employees. Their professionalism, timely follow-through, and sense of humor are just a few of many factors that have led to our successful relationship. They truly understand the customer experience and go above and beyond for our team in each and every case!"
Jan Balfour
Director, Human Resources
Holman Enterprises, ARI Global Operations
To schedule a meeting to discuss establishing a Corporate Partnership with Agent06, email us at partner@agent06.com.