Dionne and Christopher Williams
Sales Associate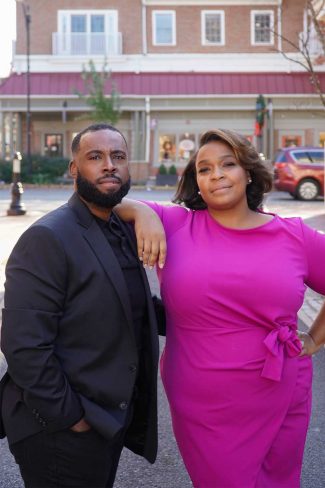 Dionne and Christopher Williams
Sales Associate
Dionne and Christopher are a spouse powerhouse at Agent06! You'd be hard pressed to find another duo with as much passion, determination and integrity determined to make sure everyone loves where they live, and lives where they love.
Dionne brings a broad sales and marketing background to our team. This, coupled with her interior design experience, empowers Dionne to provide a well-rounded perspective to both Buyers and Sellers. She is loved and lauded for providing superior expertise, patience and confidence ~ that only her native town of New York City could breed.
Christopher was born and raised locally in the small town of Glassboro. He brings to Agent06 a masters level of knowledge in human resources and organizational psychology. His skills are incredibly effective in the sales process. He provides wisdom and support to clients in a way that truly exceeds expectations. Christopher and Dionne build long-lasting, genuine relationships that make them trustworthy and proven.
Christopher and Dionne live in Burlington County, NJ with their beautiful little girl, Emersyn.